Nicole | Psychologist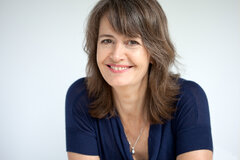 Psychologist Leidschendam




Vlietweg 15




2242 CD

Leidschendam

Send a message
✓ I also offer online therapy
Great, you are taking the first step.
Leave a message and I will contact you as soon as possible.




Psychologist Leidschendam
You can come at a point in your life where you feel 'stuck'. Because of work, health challenges, relationship issues or other problems. As a psychologist I can help you to get connected again to yourself, so you can experience support and balance and live a full life again.
Methodologies I use are Acceptance & Commitment therapy (ACT) and EMDR. These are helpful with problems such as stress issues, physical problems, anxiety, burn-out, relationship problems, seeking purpose, grief, low self-esteem, etc.
Introduction
Hello, my name is Nicole. Sometimes we feel stuck in our lives. That can be because of work, health issues, relationship or personal problems. It can feel hard to reach out for help, en perhaps you recognize that you are longer ruminating about the issue then you would like. Getting in touch with me is that maybe the first difficult step to take towards change.
As a psychologist, together with you, I can start looking at the issue in depth. With the aim that you can get in contact again with yourself and what matters to you, so that you can experience balance and support and can live a full life again.
The way I work
As a psychologist, I have my own practice and I work with methodologies that I am passionate about. I work mostly with Acceptance & Commitment therapy (ACT) and EMDR. ACT is a practical therapy, that helps clients to increase their psychological flexibility and resilience in order to feel in touch with your own life and do that things that you truly find important. This way you can experience more balance and happiness.

EMDR is a brief therapy aimed to process traumatic experiences. Other methodologies I use are compassionate interviewing, EFT, positive psychology and mindfulness.

· My sessions can also be done online

Important - I have a private practice and don't operate under the Dutch GGZ. Therefore - my sessions are not covered under the Dutch health insurances. Sometimes international insurances will cover my sessons. Please check with your insurance what the terms are for you.



Our first contact
We will start with an intake. We take the time to look into the issue you want to work on. I listen to what is keeping you stuck and where you want to go, without judging.


Together we then determine wether my way of working fits you and what goals you want to set. The most important thing for both of us is that we feel a 'click' and that we feel we can work together. You are the one that detemines wether and how we will proceed.
I keep an eye on the structure of the therapy, but I also move with you. In that way we have space during our sessions to regularly reflect and evaluate.


My way of working is focused in you getting to know yourself better and using that to take better care of yourself. ACT has clear elements, but is not a set program. It differs person to person what the main focus can be.

The special thing about ACT is that you will learn that may of the answers you kind of know. It asks for creativity and courage to find those answers. I create a comfortable space where you can explore, and where there is also openness to humor, lightness and fun.

ACT
Sooner or later, we all get our share of painful issues in our life, such as loss, illness, insecurity, anxiety or death. Part of that pain is inevitable - it simply happens to you. But another part of that suffering gets created by the way we react as humans to that pain. Our natural reaction is the start fighting or fleeing from that pain.

Controling or avoiding negative thoughts or feelings that accompany that pain often doesn't solve the problem. Worst - it often increased that focus on the problem and makes things worse!


And we control or avoid in all sorts of ways - by eating, drinking alcolhol, ruminting, work harder, isolate, become critical, etc. Or we can start to feel very entangles in our thinking, ruminate, plan overly, etc. And that you are not present anymore with the things that are important in your life.

ACT teaches you the skills to deal in a different way with these difficult thoughts and emotions. Learning to accept them. Not to make them bigger, but simply to let them stop having such an impact on your life. You will experience more space and energy for the things that really matter to you. You'll be more flexible so that you can experience more balance, and focus on how you want to live your life.

EMDR
Some emotional experiences keep having a lasting effect on your life and can cause emotional reactions when you don't expect them. That means that previous traumatic events have not been processed. You can develop all sorts of psychological issues.

Sometimes you are aware of the link, but not always. We call these trauma related issues. Soms ben je je van deze connectie bewust, maar soms ook niet. Symptoms can be flash-backs to the event or nightmares. Other issues are insomnia, insecurity, depressive feeling, anxiety and avoidance patterns.
EMDR ((Eye Movement Desensitisation and Reprocessing) is a short therapy form that can help to process that traumatic events. With trauma of just one event (such as a car accident, robbery), there is often change noticiable after a couple of sessions. With more complicated trauma it can take longer or it will be useful to combine it with other methods.
Expertise
I am a Psychologist with a master in Clinical Psychology. I trained in ACT, EMDR also am a MBSR/Mindfulness and Mindful Self compassion trainer.

I continue to seek progress in my work by training in new methodologies. I work with tools from EFT, compassionate interviewing, positive psychology, problem solving therapie, scheme therapie en familie constellations.
Issues
I have experience with the following issues:


· Anxiety and phobias
· Depression
· Relationship problems

· Burn-out
· Panic attacks
· Low self-esteem
· Loss and grief

· Stress management
· Meaning giving

· Work related issues

· Sleep issues

· Fear of failure

· Autism

Do you want to know more? Please contact me for a brief phone call or appointment.

Nicole


Online therapy
Online therapy is a good alternative to face to face therapy. In my ánd my clients experience the treatment is just as effective.
A number of advantages:
during the sessions you are in your own comfortable environment
it's easier to plan and you save travel time and money
you have more choice in the psychologist you work with
I use a secure video system to do the video calls. Before your appointment, you will receive an email with a link that you can use to make the connection. You don't need to install anything! And it can be used from any computer or tablet or even a phone.
Qualifications and registrations
Master in Klinical Psychology
ACT training with See True Opleidingen
MBSR training with Center for Mindfulnes in Massachusetts, USA
Mindfulness Self Compassion training with Center for Self Compassion, USA
Registraties
NIP - Member of Duch Institute of Psychologists
VMBN - Benelux organisation of Mindfulness Based Trainers
Specialisations
ACT - Acceptance & commitment therapy
EMDR therapy
Most common issues I support people with:
Meaning giving
Anxiety
Low self-esteem
Burn-out
Stress related issues
Therapies offered
Areas of counselling I can help with