Therapy counselling Groningen
Therapy Groningen
You're looking for an English speaking (expat) psychologist or therapist in the Groningen region. The psychologists and therapists of Therapycounselling Groningen are experienced in working with clients on a wide range of issues.
We see clients with issues such as anxiety, burnout, cultural problems, depression, grief, relationship issues, stress and trauma.
We've already helped many clients in the Groningen region.
(Expat) Psychologists and therapists in Groningen
Louise | Psychologist NIP
| Groningen

(2 KM)
Psychologist Groningen, Kochstraat 1 - 4, 9728 KA, Groningen
✓ I also offer online therapy
My name is Louise and I am a psychologist and mindfulness trainer, as well a trained intercultural communication trainer. You can come to me for various mental health issues, such as anxiety, depression, medically unexplained physical symptoms and symptoms of trauma. See my profile for the extended list.
My working method is characterized by both focusing on the emotional core of your problem or situation, as well as finding ways together with you in how you can deal with this.
Free phone consultation to get acquainted.
View profile
Online counselling and online therapy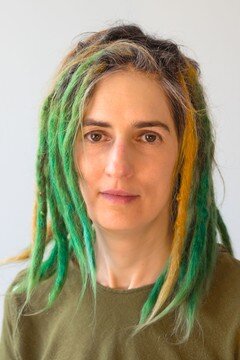 Felicia | Psychologist NIP
| Netherlands

(0 KM)
Online Psychologist
✓ I also offer online therapy
Online Psychological treatment for people who use alcohol and/or other substances, gamble or suffer from binge eating, regardless of whether they want to change their use/behaviour. Treatment or coaching for AD(H)D.

Help with depression, anxiety, ADHD, communication, life changes, loneliness, self-confidence and much more with an open exploration of the role, pros and cons of your substance use and/or gambling or eating behaviour on these problems and on your life in a broader sense.
Or help with your use/behaviour itself.
View profile
Filter
Filter the counsellors on this page:
Anger management >>
Therapies offered
Types of issues
Frequently asked questions
With what kind of issues can I contact a counsellor or therapist?
Counselling and therapy can help with a lot of issues. From common issues such as addiction, anger management, anxiety, grief, burnout, depression, low self esteem, ptsd, relationship problems, stress and trauma to any of the many other issues we see daily in our practice.
Counsellors & therapists in Groningen >>
Can I get online counselling?
I'm looking for an English speaking therapist or psychologist in Groningen
Therapycounselling.nl is a network of English speaking (expat) therapists, psychologists, counsellors and life coaches in The Netherlands. On our website you can find therapists in the Groningen region.
Counsellors & therapists in Groningen >>
Login
Therapycounselling
✓ For Individuals & Couples
✓ In The Netherlands
✓ Face-to-face & Online
Menu
Do you prefer online therapy?
Online therapy and counselling is available.
Several psychologists and therapists on this website offer online therapy so that you can access the help you need, wherever you are.