Chris | Therapist - Couples therapist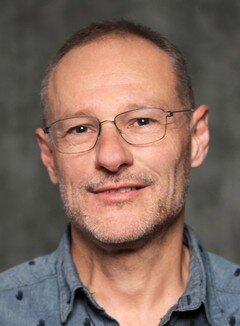 Therapy & Couples Therapy Haarlem




Zaanenstraat 18




2022 CP

Haarlem

Send a message
✓ I also offer online therapy
Great, you are taking the first step.
Leave a message and I will contact you as soon as possible.




Therapy & Couples Therapy Haarlem
You're welcome for both Individual therapy and couples therapy.


Relationship therapy
Do you long for a relationship in which you feel close and live your potential?
In which you feel loved, supported and share your responsibility for creating a loving relationship?
In which you can discuss sensitive issues with each other without endless fights?
Do you want to regain trust in each other after infidelity?
And want to revive your sex life? (creating intimacy is part of the answer)


It is possible and I would love to guide you in this journey.

If you need more information, please contact me. Usually we can set a date within 2 weeks.

Chris
Online therapy
In my experience online therapy sessions can help you almost as good as face2face meetings. Even with couples sessions. I use Zoom of Facetime and sometimes your own medium.
Statement concerning the coronavirus pandemic
I follow the official guidelines issued by the RIVM. My practice room is more than big enough to offer the right amount of distance.
Registrations
Areas of counselling I can help with
Fees
A couple session will take in between 60 - 75 minutes, dependent on the situatie.
You will be charged Eur 125,- (0 % VAT ). If you like to set an appointment in the evening (after 18.30) or in the weekend the cost will amount Eur 150,- (0% VAT)
Some couples prefer an equil balance of female and male energy. I will offer joint sessions with my partner Joan (registered therapist). It will cost Eur 200,- per session.
Normally Health insurers don't reimburse the couple therapy charges. But there are exceptions. Please check your Health insurance policy. I can guide you through the proces.
Parking is easy and free in the neighbourhood.
Location