Caroline | Body oriented therapist, trauma therapist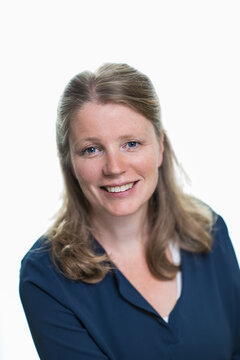 ✓ I also offer online therapy
Great, you are taking the first step.
Leave a message and I will contact you as soon as possible.




Therapist Zeist
Are you stuck in your work, private life or relationship and do you want more control over your own life? Would you like support to get moving so that you can enjoy yourself again and continue as you would like?

You are welcome in my practice for body-oriented psychotherapy, coaching and training. Development in mental toughness and resilience is central to my work. I treat a variety of complaints and requests for help, including guidance with stress management and burnout, anxiety and depression, insecurity, mourning and loss, high sensitivity, personal development and career guidance.

Your experience is central

I would like to help you shape your life. Your experience is central during the therapy. I help you to understand psychological and physical complaints from within and help you to be yourself more so that complaints diminish. In addition to insightful conversations, I use methods that have proven to be effective, such as body-oriented work, Somatic Experencing (SE), Compassion Focused Therapy, mindfulness and meditation, (self) compassion, relaxation techniques, positive psychology, breath work, Acceptance & Commitment Therapy (ACT), visualizations, systemic work (family constellations), gestalt and yoga.

Body, heart and head

In my work I guide clients to bring our body, heart and head more into balance. Working with your mind and your body is central to this, in my work and in my life. Your body always provides an entrance to literally and figuratively move and to make contact with what is essential to you. With attention you create space and you put your energy in motion again. Vitality, focus, personal strength and relaxation are the result.

My strength is to create an atmosphere of friendly attention, compassion, trust and acceptance. I quickly get to the core and take you to a deeper and broader understanding of yourself, your life, your strength, your relationships. Others call me involved, warm, curious, calm, firm and sharp.

People from different parts of the Netherlands know where to find me, mainly in the region of Zeist, Utrecht, De Bilt, Bilthoven, Driebergen, Werkhoven, Bunnik, Maarn, Soest, Leusden, Amersfoort.

Curious?

Do you have a question or do you want to see what I can do for you? Please contact me.

Caroline
Online therapy
Online therapy possible via Zoom or Skype.
Session by phone is also an option.
Statement concerning the coronavirus pandemic
In my practice I follow the guidelines of the Dutch government. In addition to sessions in the practice room or online sessions, a walking session is also possible.
Qualifications and registrations
2005 - 2022 Persoonlijke Bewustzijnsontwikkeling - Ridhwan training - A.H. Almaas
2021 - 2022 Gupta Program Coach Training
2020 - 2022 Somatic Experiencing - Bodymind Education (3e jaar)
2020 - 2021 Basic and Advanced Clinical Skills in Compassion Focused Therapy - Paul Gilbert (The Compassionate Mind Foundation)
2021 Being with dying – Clinician training Program - Roshi Joan Halifax (Upaya)
2019 - 2021 Opleiding Somatic Experiencing Practitioner (SEP) (in opleiding, 2e jaar), Bodymind education
2020 Acceptance and Commitment Therapy, afgekort ACT - Shamash Alidina
2020 Calm and Concentration Meditation - Keyworks
2019 Systemic work, family constellations - Bodymind Education
2017 - 2018 Follow-up training Mindfulness - Centre for Mindfulness Amsterdam
2018 Kundalini teacher training level 1- Yoga Lifestyle Studio
2016 - 2017 Psychosocial basics - Bodymind Education
2017 Compassie education - See True
2017 Mindful Self-Compassion Intensive - Centre for Mindfulness Amsterdam
2012 - 2016 Integrated Psychotherapy - Bodymind Education
2013 Mindfulness basic education - See True
2010 The power of dialogue - Centre for dialogue and society
2003 ITIP Personal year
2001 Coaching course - School for coaching
1991 - 1997 Business Administration - University of Groningen



Registration codes
Kvk-number: 64981118
Member of VMBN, registration number 20181209 (category 1 member)
AGB-code healthcare: 90102197
AGB-code practice: 90061673
Member of SBLP, registration number 21087215
Affiliated with RBCZ, licence number 808272R
Complaints procedure: vertrouwenspersoon@sblp.nl, telephone number 070-2210763
Affiliated with WKKGZ, Dispute resolution at CAMCOOP
Specialisations
My specialty is to move people to live (more consciously), friendlier and freer on the basis of who they really are and what they really want.

Working with me will get you


You learn to deal with stress and tension more adequately
You increase your vitality and resilience: you feel more energetic and you can sleep better or fall asleep You know how to deal with depression, fear, anger or sadness
You know how to give or process radical events
You learn to deal effectively with loss and grief
You learn to accept and integrate illness and chronic pain into your life
You have more clarity about your high sensitivity and how to use this as a strength
You know how to use your individuality better, as do your personal qualities
You have clear insights into new (career) perspectives
You learn to strengthen your personal leadership and to realize your ambitions

Method

We start with an intake interview where there is room for getting acquainted and exploring the request for help. We discuss the goal of the counseling and together we draw up the corresponding treatment plan. We evaluate after about 3 or 4 sessions and at the end of the process there is a concluding meeting. The number of sessions depends on the request for help, the circumstances and the person. Every process is unique and requires customization. During an intake interview I can estimate the number of sessions. This is usually around 5 and 12 sessions.
Most common issues I support people with:
Tension and stress complaints: Burnout and overstrain, recognize stress factors and learn to handle them, restlessness, excessive worrying, sleeping problems, fatigue, being easily irritated, concentration problems, recognizing and daring to indicate boundaries
Anxiety Symptoms: Panic, fear of failure, fear of what others think, fear of commitment and separation anxiety
Depression: Sadness, lack of self-confidence Self-image,
Self-esteem: Feelings of insecurity, negative self-image, inferiority, life stage problems, assertiveness, lack of self-love/self-care, difficulty in contacting others
Grief and loss: Processing the loss of a loved one, your health, your job, giving a place to a bad event
High sensitivity: Using high sensitivity as a strength, recognizing and daring to indicate boundaries, managing energy
Guidance with pain and/or a (chronic) illness: dealing with pain and illness and integrating this into your life, acceptance (long covid, fibromalgia, chronic fatigue syndrome)
Career and professional development: Clarity and direction of your career, expressing qualities and talents, creating focus, dealing with perfectionism, meaning in your work or life, rediscovering pleasure and the art of life
Therapies offered
Areas of counselling I can help with
Fees
The rate for body-oriented psychotherapy is 95.-. This amount is exempt from VAT. The session duration is 1 hour. The sessions are eligible for (partial) reimbursement if you have additional insurance. The reimbursement is not deducted from your deductible. To be sure, check with your own health insurance.
Availability (Opening hours)
| | |
| --- | --- |
| Monday | 8.30 - 17.00 |
| Tuesday | 8.30 - 17.00 |
| Wednesday | - |
| Thursday | 8.30 - 17.00 |
| Friday | 8.30 - 17.00 |
| Saturday | - |
| Sunday | - |
Photos
Location