Peter | psychosocial psychologist, Journey Practitioner, PSYCH-K facilitator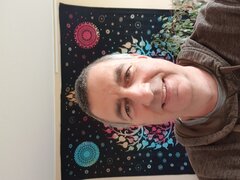 Therapy & Couples Therapy Almere




Walvisplein 79 79




1317JZ

Almere

Send a message
✓ I also offer online therapy
Great, you are taking the first step.
Leave a message and I will contact you as soon as possible.




Therapy & Couples Therapy Almere
I worked in IT until 2000, when I made the switch to health care. I worked for victim's aid, in youth health care and as a jobcoach, before I started my own company in 2008.

My basic education is psychosocial therapy (bachelor degree). I've done additional education in EMDR, psychodynamic bodywork & breath work (Rebirthing), (family) constallations, The Journey and PSYCH-K. I've spent 12 years with a mantra yogi, where I developed spiritually.

My basic approach to life: spirituality/meaning (Soul) in combination with psychology/personality (Nature).

In everyday practice the focus is on practical problem solving and especially liberation from limiting patterns and trauma healing.

I believe we've got everything we need already within us. Because of our upbringing we started to believe this is not so: we're not boundless and full of all possibilities, but we're limited and suffering.

Whenever you have some kind of crisis in your life, it means you're ready to break from from limiting patterns. It's like life pushes you to free yourself and get rid of whatever holds you back from living life fully. Without a crisis you'd stay in your comfort zone, because it's too comfty.

So, if you got stuck in your life, this is your time to free yourself!

Would you like to know more or make an appointment, feel free to contact me.

Peter


Online therapy
Most therapy forms can also be used online, among them the major methods The Journey en PSYCH-K. EMDR and (family) constallations cannot be done online. However, PSYCH-K offers an alternative for EMDR.
Statement concerning the coronavirus pandemic
No restrictions.
Qualifications and registrations
I am part of the professional association LVPW (Landelijke Vereniging van Psychosociaal Werkenden) and the umbrella organization RBCZ (Register Beroepsbeoefenaren Complementaire Zorg).

The sessions can be partially compensated if you have additional health insurance.
Specialisations
Traumahealing
High sensititvity
Limiting beliefs, emotional blocks, limiting behaviour patterns
Solving problems by ripping them out by their root
Life coaching
Relationships therapy
Most common issues I support people with:
fear, anxiety, low self esteem, hyperventilation
limiting thought and behaviour patterns
trauma healing
relationship issues
burn-out, depression, stress
Therapies offered
Areas of counselling I can help with
Fees
Intake: € 115,-
Single sessions: € 190,-
Package of 5 sessions: € 745,- (spread payment: 5 x € 169,-)
Evening and weekend sessions: + 20%
Relationship counseling: +21% VAT
The sessions can be partially compensated if you have additional health insurance.
Availability (Opening hours)
| | |
| --- | --- |
| Monday | 9:00 - 18:00 |
| Tuesday | 9:00 - 18:00, 19:30 - 21:30 |
| Wednesday | 9:00 - 18:00, 19:30 - 21:30 |
| Thursday | 9:00 - 18:00 |
| Friday | 9:00 - 18:00 |
| Saturday | 10:00 - 12:00 |
| Sunday | 10:00 - 12:00 |
Location